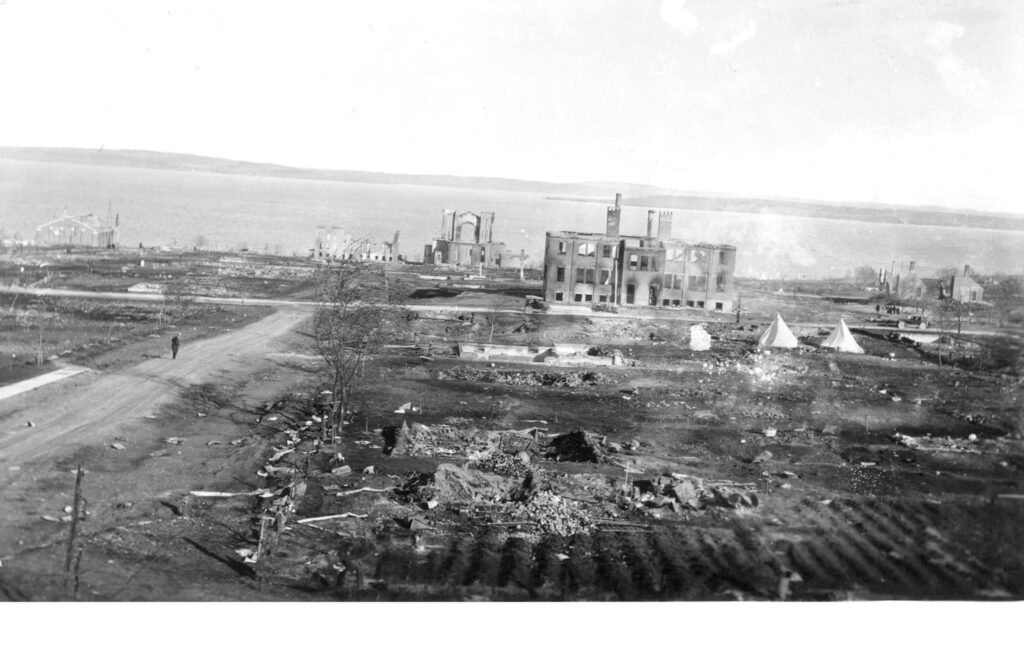 Founded in 1983, the Haileybury Heritage Museum (HHM) has certainly grown throughout the years. The Museum was originally named the Haileybury Fire Museum, which was first located as a small exhibit in Haileybury's Town Hall in the town council offices.
It then later moved to the basement of the old town council offices. The museum was later moved to its current location in 2001 after the property was bought from a local business man, Richard Fleming. Before the building was turned into the museum it is today, it started off as an OPP station for the town and was used for many years but was vacant by the time was bought, as the police station had moved to new part of Timiskaming Shores.
In present day, the museum is a prosperous and very educational place to visit. There are many unique and important relics within the museum itself, as the museum has over seven thousand artifacts, including multiple vehicles. Such as, Ruggles the 1922 fire engine, the 1904 Toronto Transit Commission (TTC) streetcar that was used as a temporary shelter after the Great 1922 Haileybury Fire, also a caboose and a tugboat named the Beauchene.
The Haileybury Heritage Museum overall plays a large and important part of the town and the towns history, without it the history of Haileybury would be lost to time.